To repair and protect cracked teeth, yellowing enamel, substantial decay, and more concerns, dental crowns go over the whole tooth. At Highland Dental Care and Orthodontics in Pearland, TX, crowns (also called caps) are sturdy, long-lasting covers that fit securely on top of the visible portion of the tooth for patients where dental decay is too big to be healed with a composite-resin filling or if the patient's tooth is cracked and requires a shield. Crowns may also be added to cover an off-color tooth as well as to increase the stability to a bridge. Crowns by our dentists at Highland Dental Care and Orthodontics may be metal, porcelain, or ceramic, based on the placement of the crown. The back teeth generally need the added durability of metal, whereas the social teeth look more attractive with ceramic or porcelain crowns that are shaded to blend with the patient's natural teeth.
Reviews
"Dr. Devlin is the best, my hygienist, Amber, is wonderful and the entire staff is fantastic!! I highly recommend Highland Dental."
- L.G. /
Google /
Oct 20, 2018
"Beautiful office, friendly staff, funny and kind dentist."
- B.R. /
Google /
Oct 07, 2018
"I was terrified of dentists until I became a patient of Dr Devlin. I "was" instilled with a fear of dentists since childhood in Australia (snakes, spiders and dentists are MEAN over there), maturing to adulthood I figured that ignorance was bliss and that if no teeth were black and/or falling out then I didn't need to see a dentist. Now, in my 30's, my wisdom teeth erupted and I was having issues so HAD to see a dentist, I eventually conceded that it was time to face my fear so I went to see the lucky Dr Devlin. (Who my husband had already been seeing) I brought my husband in room for moral support, Dr Devlin and his tech thought that was amusing, my husband was embarrassed but I was "happy wife". I needed my wisdom teeth removed and had more than a dozen cavities. (Oops!) For those if you afraid of needles, I've never felt a single needle stick for local anaesthetics administered by Dr Devlin. He is understanding of my irrational fear and of my medical issues and I always leave with a smile. Dr Devlin and his team are fantastic, they're flexible, cheerful, and I love their customer service. I have always been greeted by my first name as when I walk in the door, Dr Devlin asks about hubby and my fur babies at every visit (I've now had a visit or two, ya know, teeth with more holes than Swiss cheese) My irrational fear gives me some insane facial expressions and poorly timed nervous talking sessions during dental work which is less than ideal but have caused moments of uncontrollable laughter for everyone else in the room. If I could give more than 5 stars, I would."
- L.S. /
Yelp /
Sep 28, 2018
"NEW UPDATE!!9/26/18I had my teeth cleaned by the most knowledgeable dental hygienist ever. She was able to answer my questions while performing the most thorough cleaning possible. If you have not tried this dental office, and are looking for a great place to call your dental home, it will be impossible to find better. 9/11/17Today was my second visit to Highland, and again the experience was absolutely perfect. In fact, soboerfect, that I am going back tomorrow to get some fillings repaired and replaced. If you are looking for a new dentist, I have no problem at all recommending Highland. ORIGINAL POSTAfter spending over 20 years with an amazing dentist here in Pearland, my insurance forced me to look for a new dental home. Honestly, I was more than nervous, I was worried and extremely hesitant to make an appointment with my selected new dentist. Finally, I made an appointment and forced myself to go. When I arrived, I almost rescheduled and left for the day. I stayed, and I could not be happier. First, the young lady at the front desk went out of her way to help get my insurance information set up, and just shoot the breeze to help me relax. After no wait at all, I was welcomed by the young lady who was ready to do exrays and clean my teeth. She could not have been any kinder, or more thorough, throughout my entire exam. She actually did techniques I have never had done in 20 years, including photographing each tooth. Once the Dr came in, he was as personable as any Dr I have ever been around. He also was extremely thorough, and explained everything he was seeing, in great detail. In closing, I can only say, my day at Highland Dental could not have gone any better."
- J.H. /
Google /
Sep 27, 2018
"We've been going to Highland Dental for about 10 years now. We can't say enough about how fantastic they've been to us. Dr. Devlin and crew are truly amazing."
- J.F. /
Google /
Sep 22, 2018
Previous
Next
To craft a customized crown, our dentists initially prep the tooth by taking off a slim layer of enamel before taking dental X-rays and physical impressions of the tooth that will be delivered to a dental lab. A temporary cap will be placed over the tooth while the permanent, custom crown is being made. Once the permanent, custom crown is returned to Highland Dental Care and Orthodontics in Pearland, TX, our dentists will expertly fit and set the crown over the tooth. Our dentists can modify the cap for a more comfortable fit.
Some patients can have short-term soreness or heightened tooth sensitivity, however most patients don't experience any discomfort once the cap is placed. With correct at-home care and recommended dental cleanings and exams, a dental crown can remain in place for at least ten years, based on the material and placement of the cap. It is possible that a cavity or infection can develop in the tooth under the crown, which usually requires a root canal therapy or another procedure.
When the dental crown is deemed necessary for the patient's health, dental insurance policies may pay some or most of the expenses, so our office staff at Highland Dental Care and Orthodontics in Pearland, TX will consult with the insurance company to calculate their coverage as well as the patient's personal expenses. Estimated expenses, payment methods, and financing options are accepted in our office in Pearland, TX and can be explained at the patient's consultation with our dentists.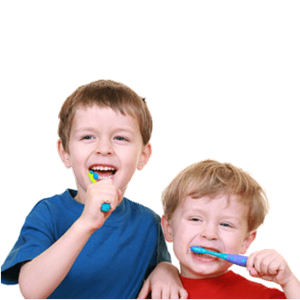 A crown is placed to shield a broken or decayed tooth, or to mask a discoloration or cosmetic flaw. To improve the look or strength of a tooth, schedule an appointment with our dentists at Highland Dental Care and Orthodontics in Pearland, TX and decide if a crown is a good option for your needs.
Related Procedures